PHOTOS: A screenshot of United Conservative Party leadership frontrunner Jason Kenney as he appeared during his Internet town hall Tuesday. Below: UCP leadership contenders Doug Schweitzer and Brian Jean, U of A Professor Russell Cobb and Alberta NDP Premier Rachel Notley.
Jason Kenney, front-running candidate to lead Alberta's United Conservative Party, doesn't put very much about his plans in writing, but he sure does talk.
On Tuesday the former Harper Government cabinet minister and Progressive Conservative Party leader held one of those ubiquitous Internet town halls at which he burbled about what he plans to do with Alberta's economy should he become the premier – or, as Mr. Kenney annoyingly explained it with a smirk, when he becomes premier.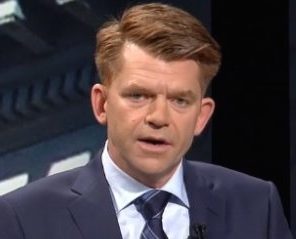 The gist of his claim was that with a little economic growth and after a (presumably almost painless) couple of years in which "we would have to exercise a period of sustained restraint in spending … I believe that we'd be able to get to a balanced budget by the third year of our mandate, which would be roughly in 2022."
This promise sent wonks of all political stripes – former Wildrose Party leader and UCP leadership contender Brian Jean's as much as NDP Premier Rachel Notley's – to their calculators to see what this might really mean. The conclusion? Yikes!
The bad news is that when properly adjusted for inflation and population growth, the cuts proposed by Mr. Kenney would be about 60 per cent larger than the infamous cuts made by the Progressive Conservative government of Ralph Klein, from which, in fields like health care, Alberta is still recovering.
This should be cause for sober second thought, though it likely won't be among Mr. Kenney's hard-core supporters, who do like a little fiscal suffering, as long as it's not them who are suffering it.
The NDP quickly jumped on this, with the government caucus immediately issuing a press release doing the math and arguing this would amount to a cut of $11 billion, or about 20 per cent of the current provincial budget.
This, the NDP news release quoted Ms. Notley saying, would be "an extremely reckless idea." Well, no kidding. Reckless hardly begins to describe the impact of cuts of this magnitude between 2019 and 2022.
Mr. Kenney's plan would, said the NDP, "leave seniors waiting for hospital beds, overflowing emergency rooms and crowded school classrooms."
"In order to achieve a $10 billion savings you could cut K-12 funding in half, you could eliminate all post-secondary funding four times, you could eliminate all police funding and justice funding and close the courts and still be looking for more money," Ms. Notley said. "It would absolutely stop dead in its tracks the economic recovery that our government is proud to be leading right now."
Well, she's quite right about that, even if she sounds a bit less cataclysmic than a professional economist might.
What might this level of cutting look like? Consider the state of Oklahoma, like Alberta a jurisdiction with a resource dependent economy and dogged determination to keep taxes so low it can barely operate.
Oklahoma is so tax poor it can no longer afford to fund education, with many school districts saving money by cutting back to a four-day week. The state's teachers are paid less than entry-level convenience store clerks, a University of Alberta professor who hails from Oklahoma wrote recently in the Guardian.
Dependence on taxes derived from oil and gas "has left the state unprepared for inevitable price downturns of a cyclical industry," Russell Cobb quoted the president of the state's oil and gas association as recognizing.
Professor Cobb went on: "Governor Mary Fallin had an answer: prayer. The governor issued an official proclamation (creating) Oilfield Prayer Day. Christians were to gather in churches and hope for a little divine intervention targeting falling worldwide oil prices."
Alas, the deity failed to intervene, and Oklahoma's situation remains dire.
If this sounds to you a lot like what Mr. Kenney's proposed economic policies would look like – including the way Mr. Kenney would probably deal with their inevitable fallout – you're right.
As befits a clever career politician, though, while appealing to his red-meat Wildrose base, Mr. Kenney left himself a little wiggle room on Tuesday, advising his listeners, "I'm not giving a super-specific date right now because we do not yet know what the fiscal or economic context will be when we publish our first budget in the spring of 2020."
Still, as my colleague Dave Cournoyer, author of the excellent Daveberta.ca political blog, observed yesterday, both Ms. Notley's NDP and Mr. Kenney's prospective UCP, are playing out different sides of the same strategy.
While they appeal to their bases, they're both praying as hard as Gov. Fallin that petroleum prices recover enough to keep Alberta's lights on without having to raise taxes or cut the budget to shreds – which, Mr. Kenney's cheerful bloviations notwithstanding, would be painful.
That's really not good enough for a modern Canadian province, which, whether you're a die-hard social democrat, a hard-core fiscal conservative, or something in between, still has to deliver a certain level of services.
That isn't going to happen without improvement on the revenue side and, as has been said in this space before, the quickest and least painful way to achieve that in the absence of an oil price miracle is through adoption of a sales tax.
Sooner or later, someone is going to have to take the tax bull by the horns.
Meanwhile, UCP leadership candidate Doug Schweitzer, whose economic prescriptions are pretty much the same as Mr. Kenney's, has gone after the frontrunner's well-known social conservative views with surprising vigour.
In a fund-raising email, Mr. Schweitzer complained he was unable to march in last week's Calgary Pride Parade because of the organizers' ban on representatives of the party taking part. He blamed Mr. Kenney.
"Jason Kenney has come back from Ottawa, and brought with him a long track record of voting against the LGBTQ community," Mr. Schweitzer wrote. "Is it any wonder UCP members were not permitted to participate in the 2017 Calgary Pride Parade?"
"Our opponents won't give conservatives a free pass on social issues like this, and neither will the general public," he wrote. "We need to get the social issues right if we want to beat the NDP in 2019. We don't need another lake of fire …"
For his part, Mr. Jean, who is an MLA and thus doesn't have the luxury of bloviating from the sidelines like the other two, complained in his email fund-raiser that Mr. Kenney is engaging "in personal attacks about me, using statements that he knows are simply not true."
Presumably provoking snickers in all political corners, Mr. Jean went on: "My opponents in this race know there is no 'caucus deficit,'" … at least, he admitted, there won't be at the end of the year, since the Legislative Assembly Office will make the UCP Caucus behave.
"They know that there was always going to be a reduction in funding and difficult staffing decisions as a result of the two caucuses coming together," Mr. Jean said. "And they know that the reduction in funding means savings for taxpayers of nearly half a million dollars a year going forward."
Well, true enough, but as appeal to the restraining influence of public employees seems unlikely to excite the UCP base.