PHOTOS: NDP House Leader Brian Mason, one of the fiercest fighters in Premier Rachel Notley's government, ripped into UCP leadership contenders Jason Kenney and Brian Jean yesterday for their long association with Rebel Media. Below: Mr. Kenney, Mr. Jean, media accreditation report author Heather Boyd, and Alberta Legislative Press Gallery President Dean Bennett.
Now that Alberta's NDP Government has fiercely condemned United Conservative Party leadership candidates Jason Kenney and Brian Jean for their long and congenial association with the far-right Rebel Media organization, will Rebel commentators still be welcome at Alberta Government events?
Yesterday, NDP Government House leader and cabinet minister Brian Mason ripped into the former Progressive Conservative leader and the former Wildrose leader, front-runners in the race to lead the UCP, demanding they denounce the organization they've long cozied up to as a friendly conduit their former parties' far-right base.
"People are being held accountable for their association with racist and violent groups," said Mr. Mason, the Alberta NDP's former leader and its most experienced and toughest fighter, at a news conference in the Legislative Building yesterday morning.
"Here in Canada and Alberta, Rebel Media has been advocating these kind of views for quite a while now," Mr. Mason said. "It's pretty clear where Rebel Media stands. And it's pretty clear that Brian Jean and Jason Kenny are standing with them. … We need leaders that clearly know the difference between right and wrong. Racism and white supremacy is wrong."
This kind of language is highly significant. It indicates Premier Rachel Notley has finally let her fiercest attack dog slip his leash.
Mr. Jean and Mr. Kenney quickly responded of course, suggesting their days of cozying up the he Rebel were then, and this is now.
"I have not appeared on The Rebel in seven months, and unless their direction changes in a significant way, I will not in the future," Mr. Jean said in a statement.
"Sad to see a decent guy like Brian Mason stooping to NDP McCarthyite tactics," Tweeted Mr. Kenney, who has been known to call New Democrats and others who oppose him "Communists."
"Haven't done an interview with them for over a year," Mr. Kenney said in another Tweet, perhaps forgetting his Rebel appearance last September. A Youtube recording of that interview seems to have disappeared, although at the time this post was published the comments remained on Youtube.com.
One long-shot UCP leadership candidate, Calgary lawyer Doug Schweitzer, denounced Rebel Media before Mr. Mason's remarks.
It turned out to have been a pivotal moment with political implications for Alberta last weekend when a Rebel operative stood by commenting approvingly as an armed mob of neo-Nazi and white supremacist thugs stomped through Charlottesville, Va., moments before one of them rammed a vehicle into a crowd of counter protesters, injuring more than 30 people and killing one.
In light of this, consider how good Alberta's NDP Government would look now if it had stuck to the sound initial judgment of its media and staff advisors in February 2016 that Rebel Media was not a legitimate news organization and the alt-right web site's personnel should be declared persona non grata at provincial government news conferences and technical briefings.
At the time, when two Rebel representatives were asked to leave two government briefings dealing with the NDP's royalty review, almost every major mainstream news organization in Canada and conservative politicians across the country leaped to the defence of Rebel Media, piling onto Premier Notley's government and accusing it of abusing legitimate journalists and endangering freedom of speech.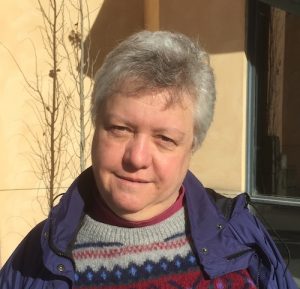 The NDP "unjustly blocked access to the legislature for journalists from Rebel Media, a conservative online news organization," the Canadian Association of Journalists huffed in a preachy news release that got far more ink from mainstream media than an organization with 600 members deserves.
Mr. Jean, it appears, is still halfheartedly standing by that line, or at least trying to build some deniability that he's flip-flopping if his statement about the Rebel incites some of the website's many rabid fans among the UCP membership. "I believe strongly in the sanctity of free speech and a free press, and do not believe it is the role of elected officials to dictate who is, and is not, media," he said in yesterday's statement.
"The #ableg Press Gallery supports the right of journalists to provide vigorous and diverse coverage of the Alberta Legislature," then Gallery president Darcy Henton Tweeted in 2016 in reference to Rebel Media's right to be at the briefings.
"I wouldn't have believed even the NDP were capable of such anti-free speech behaviour," wrote Postmedia political commentator Lorne Gunter. "It is very dangerous in a free society to give politicians, bureaucrats or government lawyers the power to determine who is and isn't a journalist. … Imagine the news you'll get if Notley and her staff decide who can and can't do the reporting." Later that year, Mr. Gunter took part in a Rebel Media cruise in the Caribbean.
One would think the authors of such screeds would blush with shame in light of what has now become clear about Rebel Media.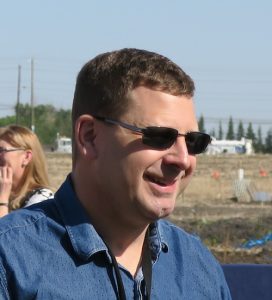 Regardless, in 2016, the NDP Government lost its nerve and quickly capitulated to the onslaught of attacks from prominent journalists and right-wing federal and provincial politicians.
It hired former Canadian Press Western Canadian Bureau Chief Heather Boyd to review procedures for media accreditation at government events and immediately accepted all of her recommendations, which included handing over the job of deciding who is legitimately media to the Alberta Legislative Press Gallery.
If, as the Gallery claimed, it could not afford to play that role, Ms. Boyd recommended, the government should give serious thought to supporting a secretariat through which Legislature staff could assist the Gallery with daily events.
So what has actually happened? That is not yet entirely clear.
Ms. Boyd said yesterday she is unaware if anything has happened beyond the government accepting the recommendations made in her report.
A spokesperson for the Premier's Office, Shannon Greer, noted that the government had accepted Ms. Boyd's recommendation and referred questions about the procedures now in place to the president of the Press Gallery.
Gallery President Dean Bennett is on vacation and has not responded to a query. Mr. Henton has also not yet responded.
However, government officials have confirmed the province quietly stopped vetting media accreditation after the February 2016 brouhaha and has never since said anyone should not be allowed to attend a news conference, scrum or lockup. Federal officials have, however, at joint federal-provincial events.
There is no evidence a planned meeting between the Speaker's office and the Gallery to discuss a protocol for accreditation ever took place, and there is no evidence that the Press Gallery is prepared to take on that role.
The president of the Canadian Association of Journalists, Nick Taylor-Vaisey, said yesterday the CAJ Board is now considering whether it will continue to demand Rebel representatives are treated as journalists.