PHOTOS: Wildrose-UCP MLA Drew Barnes, who still stands with and by Rebel Media, at a protest on the steps of the Alberta Legislature in Edmonton in December 2015. Below: Federal Conservative leader Andrew Scheer (Photo: Marcos Oliveira, Wikimedia Commons), UCP leadership candidates Jason Kenney and Brian Jean, and Alberta NDP House Leader Brian Mason.
With a wave of public revulsion at Rebel Media continuing to build across Canada, most conservative politicians in this country see little alternative but to put their long and cozy relationship with the far-right commentary website on hold.
But have no doubt about it, unless the Rebel completely implodes – highly unlikely, notwithstanding its many troubles in the past week – this doesn't mean, "It's over." It only means, "We'll have to stop seeing each other for a while."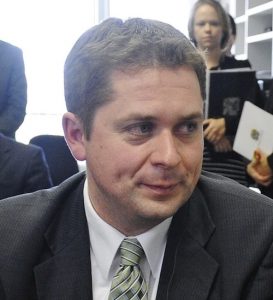 Count on it, the romance between the Conservatives and the Rebels will continue and heat up again.
Federal Conservative leader Andrew Scheer and former Alberta Wildrose Party Leader Brian Jean, who is now one of the two leading candidates to head Alberta's United Conservative Party, were explicit about this, albeit in a manner that required a reader or listener to carefully parse their words.
"Until the editorial directions of the Rebel Media changes, I will not grant interviews to the outlet," said Mr. Scheer as part of a longer statement in which he talked piously about his vision for Canada (positive, he said) and some of the people to whom Rebel Media has lately been giving a platform (not so positive, he conceded).
As for Mr. Jean, he had this to say: "Recent events have me concerned with the commentary and editorial direction coming from Rebel Media. I have not appeared on the Rebel in seven months and unless their direction changes in a significant way, I will not in the future." (The italics, of course, are mine.)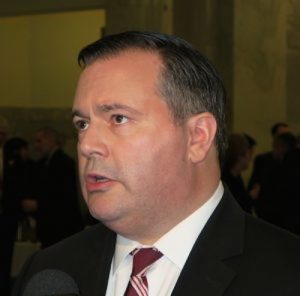 There there's Mr. Kenney, briefly the leader of the now-also-defunct Progressive Conservative Party, a former Harper Government cabinet minister and the front-running contender to lead the UCP. He issued a string of Tweets that attacked Alberta's NDP government for attacking him, implied Rebel Media's editorial direction has recently changed, but never actually came right out and promised not to continue his warm relationship with what he did call the alt-right site.
He said he had not appeared on the Rebel for a year, which turned out not to be strictly true, but close enough for a Conservative campaign.
In other words, of course they'll all find time to do interviews with the Rebel in the future, just as they have in the past. It's just that when they're criticized for having done so, they'll say the Rebel has changed – as, indeed, the Rebel's proprietor says it already has, a statement that is certainly true, if not in quite the way that matters to most Canadians, because of the string of problems that have beset the online publication in the past few days.
In reality, though, Rebel Media's coverage of issues that matter to it has barely changed at all. This is illuminated by a long article in the National Post, interestingly, a newspaper that has many ties to the Rebel and its personnel.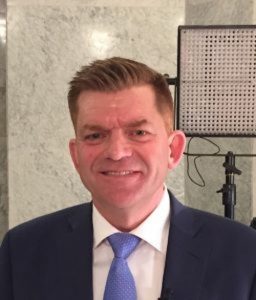 What has changed – and what in reality accounts for the sudden reticence of Conservative politicians to be seen on the Rebel just now – is mainly what happened in Charlottesville, Virginia, the weekend before last, and the reaction of the Canadian public to a Rebel reporter's apparent endorsement of the neo-Nazi and white supremacist thugs who flocked to the college town 185 kilometres from Washington D.C. to protest the removal of a statue honouring Confederate general Robert E. Lee, and the deadly consequences of their protest.
Here in Alberta, that prompted longshot UCP leadership candidate Doug Schweitzer to publicly disavow the Rebel, and embarrassingly box the two best-known candidates. This will win him few friends among the Rebel's many avid supporters in UCP ranks, not to mention either of the two most likely leaders of the party.
More importantly, Alberta Premier Rachel Notley let loose her toughest political fighter – House Leader and former party leader Brian Mason – who proceeded to hammer the Opposition party's would-be leaders for playing in the Rebel's sandbox.
"It's pretty clear where Rebel Media stands. And it's pretty clear that Brian Jean and Jason Kenny are standing with them," said Mr. Mason. "We need leaders that clearly know the difference between right and wrong. Racism and white supremacy is wrong."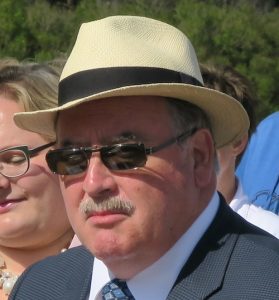 Still, without the tragic events in Charlottesville, there would have been no problem for conservative leaders like Messrs. Scheer, Jean and Kenney to continue their warm relationship with Rebel Media, despite their protestations of not having been interviewed by the website lately.
So props, after a fashion, to Drew Barnes, elected as the Wildrose MLA for the Cypress-Medicine Hat electoral district who now sits in the Legislature as the riding's United Conservative Party representative, for speaking the unvarnished conservative truth about this suddenly delicate topic.
Would he appear on the Rebel now that it has waded into deep opprobrium, he was asked by a Medicine Hat News reporter last Saturday – although not, naturally, in quite those words.
"Yes I would," Mr. Barnes responded. Leastways, he said, as long as he got to complain about the NDP's refusal to bludgeon Albertans with neoliberal austerity policies that even the World Bank nowadays admits don't work. "If The Rebel wanted to call me today … then, yeah, I would talk to them about it."
And if some Rebel talking heads also approve of the depredations of neo-Nazis and white supremacists? Well, at least as far as this Wildrose-UCP MLA is concerned, that's apparently no biggie, although he did express the pious hope that "the Rebel can find their focus again, and become a conservative, fair and good voice."
Well, with the exception of the fair and good part, who says they've ever lost their focus?
Mr. Barnes deserves some credit for honesty, if not for political perspicacity. Then again, who needs that, considering the likely range of opinion – or lack of it – in his Deep South (Alberta) riding?
Readers can be assured that Mr. Barnes is not the only UCP MLA who thinks this way, although he may be the only one brave enough to say it aloud just now.