PHOTOS: Treaty 7 Grand Chief Charles Weasel Head, newly appointed to the board of Athabasca University, with Alberta Premier Rachel Notley. Below: New AU board members McDonald Madamombe, Debby Kronewitt-Martin, Lynn Hamilton and Cheryl Hunter-Loewen; and AU's next president, Neil Fassina.
The Alberta government has moved quietly but dramatically to begin the difficult work of fixing the serious problems at Athabasca University, appointing five new members to the financially troubled distance-education institution's board of governors.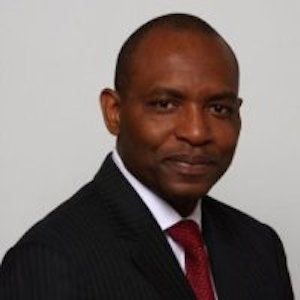 There has been no news release and no official announcement – other than the bare-bones mention of the five appointments in the government's Orders in Council, published Wednesday.
The five new members are:
Charles Weasel Head, Treaty 7 Grand Chief
McDonald Madamombe, Chartered Accountant and resident of the Town of Athabasca
Debby Kronewitt-Martin, business management consultant
Cheryl Hunter-Loewen, government lawyer
Lynn A. Hamilton, lawyer and corporate president
More detailed biographies are included at the bottom of this post.
As significant as the appointments themselves is their timing – coming as they do less than three weeks after the appointment of a new president by the old, 14-member board with many Tory appointments, and being for a relatively short duration, all expiring on March 13, 2018.
While for optical and practical reasons it might have been better for the NDP Government of Premier Rachel Notley to have endorsed the board that chose the new president, under the legal powers given to the duly-appointed board there was little the government could do but accept the old board's decision gracefully if it decided to plunge ahead.
That is what the board did, and it is what the government and Advanced Education Minister Marlin Schmidt have done.
Northern Alberta Institute of Technology Provost and Vice-President Academic Neil Fassina is scheduled to take office on Oct. 11. Before taking up his present duties at NAIT, Dr. Fassina was dean of the Edmonton technical institution's School of Business and its School of Hospitality and Culinary Arts.
As for the 18-month term of the new appointments, clearly that gives the government the opportunity to remove within a manageable time frame any new member who is not contributing to the necessary effort to make Athabasca U's operations truly sustainable.
All current public members of the board, appointed by the government, are due to have their terms expire before that date, so there is a strong possibility the government can have in place a board fully in tune with its sustainability goals and prepared to do the work required to make them reality.
After a long period of conflict, drift in the face of technological change that has impacted the university's distance-education mandate, and, some would say, mismanagement, several important steps remain for the government to make this project a success.
First, the government must find a replacement for retired board chair Margaret Mrazek. The government has now taken that search out of the hands of the University Secretary and given it to an executive recruitment firm. It may or may not have been a factor that the current University Secretary is a former president of the Athabasca-Redwater Progressive Conservative Riding Association.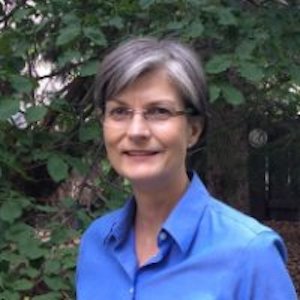 As the previous factoid suggests, undoubtedly there remains a considerable amount of internal housecleaning to be done at AU – good work for a new president.
While AU insiders view the previous board's financial projections with a degree of skepticism, clearly the university is experiencing funding issues that the government is going to have to address – not easy in a period when the resource revenues on which past and present governments unwisely rely too heavily have all but imploded.
As previously reported, the university projects a deficit of $3.3 million in the current fiscal year. Yet, while the previous administration pushed staff layoffs to address such shortfalls, there seems to have been no consideration to increasing faculty teaching loads as a temporary measure, as was implemented by AU to deal with a financial crisis in the mid-1990s.
One could reasonably conclude the options already presented by the board gave the government the little choice but a major funding increase or a financial catastrophe. Given the province's current revenue predicament, the NDP may want to explore more options before deciding how to proceed. That, presumably, will be a big part of the new board members' job.
New AU Board of Governors members' biographies
Charles Weasel Head, Standoff
Kainai First Nation (Blood Tribe) Chief and, since 2005, Treaty 7 (Blackfoot) Grand Chief
Leader of Canada's largest First Nations Reserve
Former member or chair of many boards, including the Aboriginal Healing Foundation Board of Directors, the Alberta First Nation's Information Governance Centre's Chiefs' Senate, and the Sheldon Kennedy Child Advocacy Centre
Health Care Administration Diploma from the University of Saskatchewan
McDonald Madamombe, Athabasca
Chartered Professional Accountant, Certified Information Systems Auditor, Certified Internal Auditor, certification in Risk Management Assurance
Finance and Compliance Business Unit Leader, Alberta-Pacific Forest Industries Inc.
Member, Athabasca University Research Ethics Board and Institute of Internal Auditors, Edmonton Chapter, Board
Master of Global Business Administration degree from the University of Manchester and a Bachelor of Accounting Science degree from the University of South Africa
Debby Kronewitt-Martin, Edmonton
Managing partner of Element Business Consulting Inc. specializing in strategic management, project management, and organizational change management
25 years with the City of Edmonton managing land development, community revitalization, and information technology projects
Volunteer with numerous community boards and professional associations, including the Project Management Institute and the Alberta Chapter of the Association of Change Management Professionals
Diploma in Urban and Regional Planning from NAIT
Cheryl Hunter-Loewen, Edmonton
Legal officer for Alberta Justice and Solicitor General
More than 20 years a senior manager and consultant in the energy and technology sectors
Former counsel for the Alberta Law Reform Institute and volunteer lawyer for the Edmonton Community Legal Clinic
Law degree and bachelor of Arts from the University of Alberta
Lynn A. Hamilton, Edmonton
Practicing lawyer since 1992
President and owner of Hamilton Investments Inc., which owns companies involved in wildfire suppression, aircraft maintenance, health care, and commercial properties
Board Chair of the Alberta Diabetes Foundation and member of the Canadian Aviation Hall of Fame Board
Recipient, 2014 Global Woman of Vision Award
Master of Law, London School of Economics, and Master of Business, Law degree and Bachelor of Arts from the University of Alberta
This post also appears on Rabble.ca.